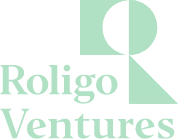 Roligo Ventures manages and conducts the entrepreneurial activities under Roligo Group.
This innovative entity develops new funds and business initiatives in collaboration with entrepreneurs from various sectors.
Roligo Ventures has the knowhow and expertise required to identify innovative ideas and transform them into successful businesses. As an entrepreneurial entity, Roligo Ventures continuously seeks out new opportunities. These include taking part in novel, scalable initiatives which have the capacity to yield assets, rollups, funds and innovative financial operations.